Methods of use of Callisto
a software that adapts to your way of working
WhatsNew:
Launch of our solution for Asset Managers
December, 2010

Our new software Callisto is an integrated tool dedicated to independent companies of wealth management.
CurrentNews:
Adding features to Callisto
March, 2011
Callisto is already looking to the future with its new 
features including fiduciary deposit, performance etc..
RecentEvents:
Callisto Now alvailable in english
March, 2011

We have rolled out the English version of our software Callisto for Asset Management. The next language will be German.
A real-time system
CALLISTO is a real-time system for general accounting, to manage clients, securities and stock orders with their various reports. The system also allows the management of banking investments and fiduciary deposits, forex operations, debit and credit interests, income from management and custodian fees, management of coupons and dividends, VAT calculation, ...
CALLISTO allows you to perform all possible queries on movements or financial aggregates to obtain estimates at any time, account statements and the performance of your clients, with full opportunity for consolidation of clients portfolios and printing customised documents.
CALLISTO allows via the Internet:
• the automatic update of your stock and currency, on a daily basis
• the daily transactions reporting to the Swiss Stock Exchange (SESTA)
• the import of transactions directly from your depositary banks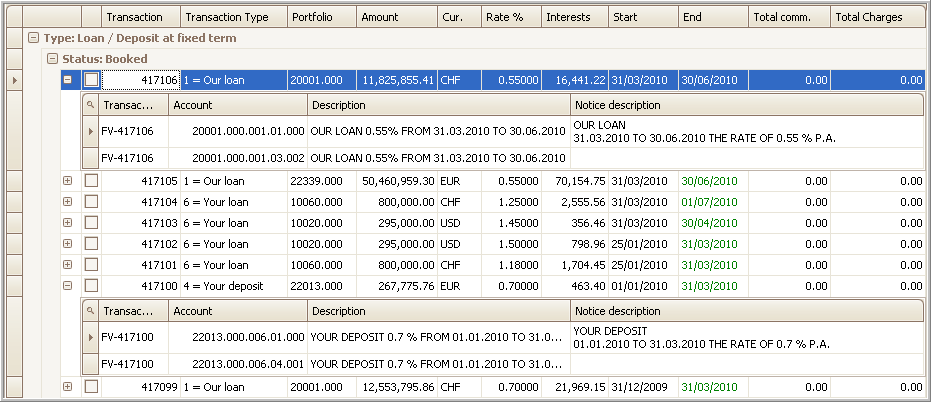 Available in two different versions
CALLISTO is available in two different versions:
CALLISTO "BASIS"
This version of CALLISTO is dedicated to asset managers whose "external" clients have accounts in one or several banks.
CALLISTO "FULL VERSION"
This full version of Callisto is designated for financial companies who manage their clients' accounts on an internal way and for the family offices.